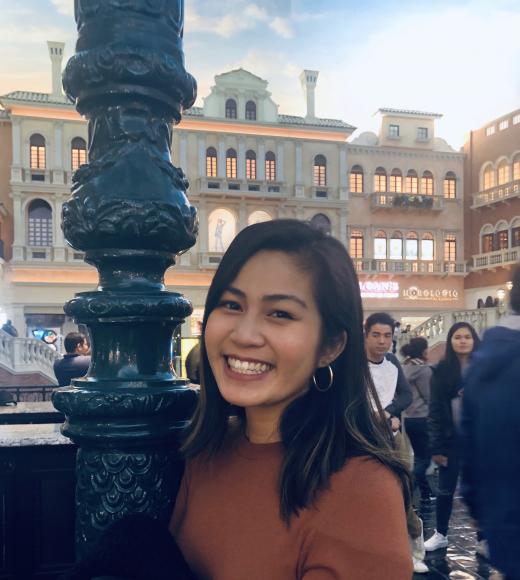 Position Title

GDB Academic Advisor (She/Her)
Unit

Department of Plant Pathology
Bio
Hi all! My name is Francesca De Las Alas (she/her/hers) and I am the GDB major advisor for the Department of Plant Pathology. I am originally from the Bay Area– (woo! Fremont, CA) and am a proud first-generation Fil-Am alumna of UC Davis. I graduated with a Bachelor of Arts degree in Psychology and Religious Studies and started advising at UCD in the Internship and Career Center before moving into my role as the Entomology Academic Advisor and Course Administrator. Now, as the GDB major advisor, I'm excited to bring my background in career development and exploration into the advising space. I'm happy to talk all things resumes, cover letters, academic plans, research, and practicum galore. I've learned in my many roles as a student and advisor at UCD and can relate that college presents both wonderfully exciting and equally challenging opportunities. Navigating through college is a constant learning process, and I hope to support you along this journey and help you find the balance!
Outside of work, I am a BUTI Yoga enthusiast – I actually discovered BUTI Yoga through the ARC group exercise classes. The instructors are super awesome and BUTI yoga is such a great full-body work out! I also started interning with the UC Davis Bulosan Center for Filipino Studies in Summer 2020. Ilove working with Dr. Rodriguez and the wonderful Bulosan staff to conduct research and provide resources for the Filipino-American community!
I'm really looking forward to connecting with you all and supporting you in your time here at UCD. Feel free to make an appointment with me using appointments.ucdavis.edu or shoot me an email (frdelasalas@ucdavis.edu).