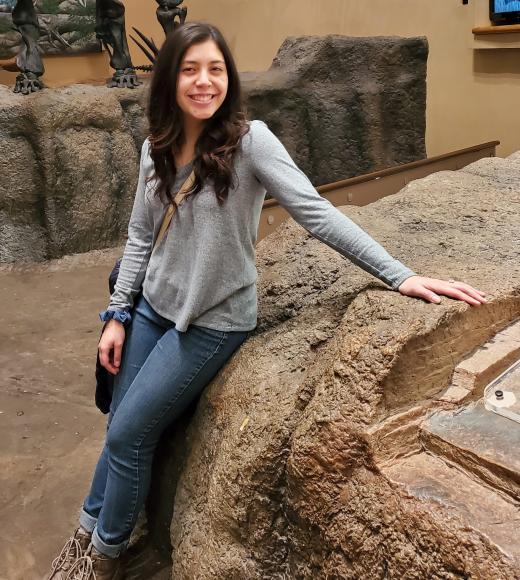 Position Title

GDB Peer Advisor (She/Her)
Bio
Hi all! My name is Bianca and I'm a senior transfer in GDB. I've loved this major since my first quarter in it. I love that it has allowed me to explore social sciences and public health through Restricted Electives, while still having a strong science background. It's so important to move towards a holistic approach to solutions in this day and age, and GDB has emphasized that relevance. It's also taught me how to apply that holistic view to current issues all around the world. Whether it's learning from past infectious disease outbreaks, looking at chronic illness patterns, or applying our knowledge to the current outbreak of COVID-19, the knowledge from this major has opened my eyes to so many factors that contribute to health and disease. My #1 tip for anyone coming into the major is to explore different sides of One Health until you find something you fall in love with! 
Outside of classes, I've been a GDB peer advisor for the past 2 years, I'm a volunteer for the Knights Landing One Health Center, I am part of the Adventist Christian Fellowship on campus, and I am super involved in my church in Woodland. All of these have contributed tremendously to my growth as a student. So my 2nd tip is to explore outside of classes too - find a community to help you grow.
My practicum project is on the gut microbiota of premature infants. I find the microbiome so cool! I really enjoyed my experience in this project. I've learned a myriad of background information and skills: clinical research processes, clinical and wet lab collaborations, the process of clinical studies that involve specimens, gathering patient data through EMR, data analysis, etc. Research is challenging, but it's also so rewarding to see a finished product of something you've been working on for so long. With that, my last tip is to go all in on that one thing you fell in love with (see tip #1). Go through the research process with something that fascinates you.