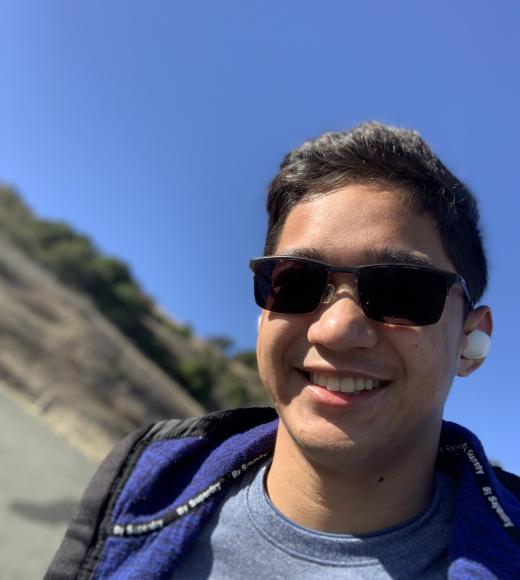 Position Title

GDB Peer Advisor (He/Him)
Bio
Hey y'all! My name is Rafael (you can call me Raf!), I use he/him/his pronouns, and I'm a third year GDB major. I fell in love with the GDB Major after learning just how much I could expand my intellectual and academic scope with the diverse range of restricted electives. To me, university is, among other things, the chance to learn from some of the most knowledgeable and passionate people on the planet about the topics that matter most to them, and having the opportunity to study everything from parasitology to ecology under them was a dream come true. 

I'm also the representative of the Filipinx Association for Health Careers (FAHC), which provides social, cultural, and professional support to students through experiential learning opportunities like our biennial Health Conference, Virtual Shadowing Program, and various workshops. Additionally, I'm the secretary of the GDB Club, where we strive to form a welcoming and fun environment for people passionate about One Health, as well as an incoming Bayanihan Clinic volunteer, where I contribute to the service of Filipinx veteranos and uninsured folks in the Sacramento area.

As for research, I'm involved in the Research Experience in Surgery (RESURG) program at UC Davis, which I heard about through GDB Advising in freshman year! I help conduct clinical research at the UC Davis Department of Surgery on everything from incidental findings to palliative care health outcomes. It's a less traditional route for research than most students find, so if you're ever interested in research at the School of Medicine, Medical Center, or other opportunities off campus, I can definitely share my perspectives and advice! I look forward to advising y'all!