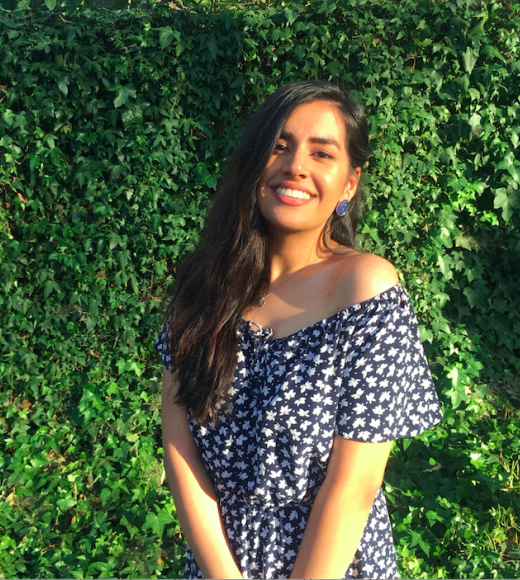 Position Title

Advising Assistant (She/Her)
Bio
Hi everyone! My name is Saranjit Uppal (she/her/hers) and I am the Advising Assistant and Course Administrator with the Phoenix Cluster, which supports the Department of Entomology and Nematology, & Plant Pathology, including majors in Animal Biology, Global Disease Biology, and Entomology.
I was born and raised in Birmingham, England (any fans of Peaky Blinders?) and moved to California when I was 18 years old, so if you meet with me be prepared for a confusing hybrid-accent. I am a first generation alumna from UC Davis, with a Bachelor of Arts degree in History with joint minors in English and Art History. I joined the Economics, History, and East Asian Studies Advising Center as a Sophomore student, before graduating and becoming the Advising Assistant and Course Administrator for the Phoenix Cluster. With this background, I have focused heavily on diversity, research, and communication, and I'm looking forward to bringing this into advising and administration positions! Whether it's course recommendations or resource referrals, finding out how to register for an already filled class or looking for places to find community, I'm here to support the students, staff, and faculty at UC Davis to reach their goals.
Other than that, I'm a big traveller and hope to continue visiting new countries, cities, and states when safe to! I love to research in my spare time and have produced a thesis on Egyptian Revolutions in the 20th century, and I'm hoping to move onto writing about Sikh migration and migration theory in the future. I'm also a big food person, with a lot of family in the food business, and always welcome new recommendations!
If you ever want to reach me and connect, feel free to make an appointment with me using appointments.ucdavis.edu or email me at saruppal@ucdavis.edu, and I'll get back to you as soon as possible.