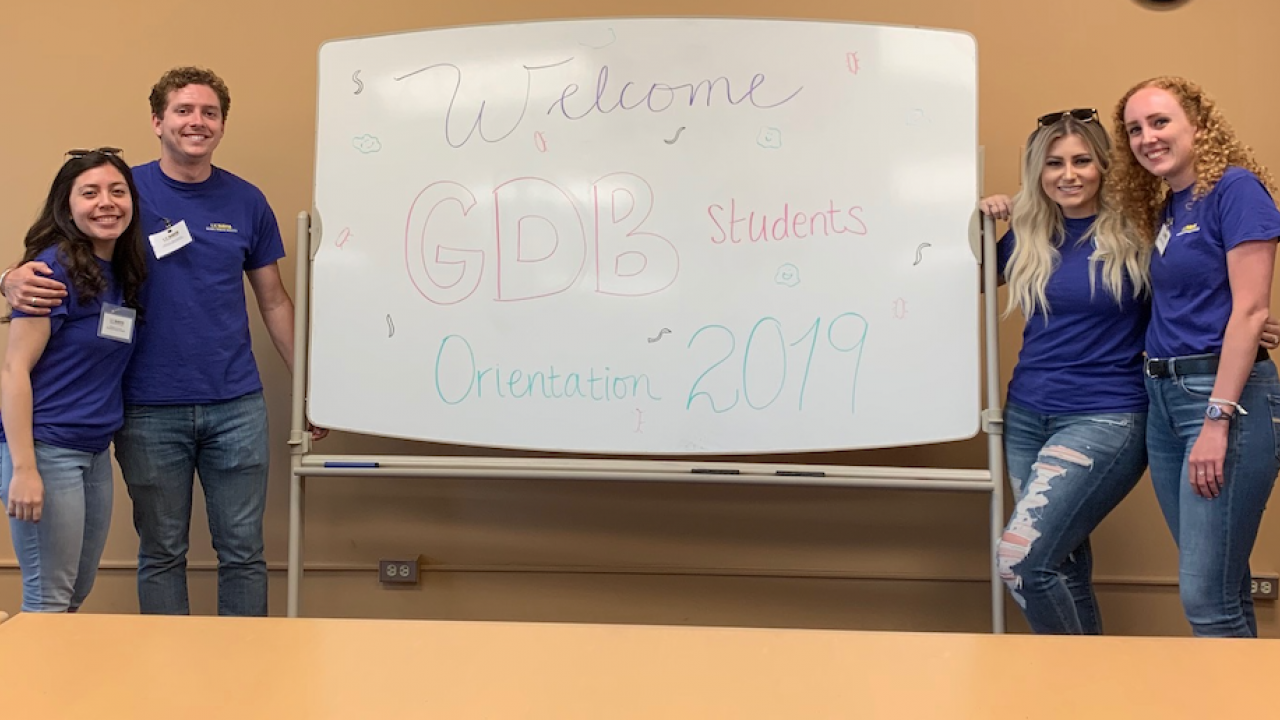 Hello and Welcome to the Global Disease Biology major at UC Davis! We are excited to have you join our unique program and for you to start this next chapter in your academic journey.
We encourage you to explore this website, as it is full of valuable information that will be useful for your time at UC Davis. Specifically, it will be important for you to engage in the "Admitted Students" page under the "Resources" tab. There, you'll find in depth orientation materials as well as instructions for how to be added to our incoming student CANVAS page.
Global Disease Biology is truly a one-of-a-kind major. We are lucky enough to be affiliated with UC Davis' Plant Pathology Department, the Medical School, and the Veterinary School. The major exemplifies the One Health model, and prioritizes the interdisciplinary study of people, plants, animals, and the environment. Our major seeks to improve the understanding on health and disease based on this connectivity and seeks to help students broaden their horizons in terms of research and policy.
Many students go on to pursue post-undergraduate education including, but not limited to, medical school, veterinary school, law school, graduate school (Public Health, Epidemiology, Plant Pathology, Sociology, Microbiology, Genetics, etc.), and nursing school. Additionally, many of our graduates go directly into the workforce and hold a wide variety of health, safety, advocacy, and academic positions.
While our major is relatively new, we have had a significant increase in student numbers, with many already having graduated. Below, find some quotes from students about their time in the GDB major.
"I get to choose my own path and focus. Unlike other majors that have a set list of courses required I really enjoy being able to tailor the courses/major to my interests. Also, I believe that learning the One Health approach is very important to be well rounded in any future career path."

"I love love love the GDB major because it is very flexible and allows me to understand health holistically. I am interested in volunteering with the Peace Corps after I graduate and GDB will help me prepare for that!"

"I really like my major because it made me realize all the different aspects of health care. I had a narrow mind about the branches involved in patient care, however with GDB I realized that healthcare doesn't end with the physician, policies matter in healthcare as much as communication. Global Disease Biology opened the doors to different opportunities after graduation and gave me a step ahead through the practicum. The counselors and professors of the GDB major show students that they can make a remarkable impact in the world."

"I absolutely love this major! Best decision ever and I have loved it so much that I am continuing my work with GDB as an officer in the Air Force! The military/government is really pleased that I have the one health education"

"I love my major because the support I have received from peers, professors, and advisors has been top-notch. I feel that GDB provides undergraduates with a broad and holistic view of health and science which provides an ample starting point for many different career paths. GDB is the perfect major for someone with an interest in health and science but also wants to explore all their options."

"I started Davis as a BioSci major, and I didn't even know that GDB existed. I'm so glad I found it because it's a niche of biology that I really love, and it has allowed my to study things like disease ecology and epidemiology that not many other undergraduate programs include. I think GDB is a unique major about a hugely important subject."

"I enjoy GDB because of how versatile it is. I appreciate how it incorporates both social sciences and science within the major. Through this major, I have learned a lot about myself and what I want to do later in my life."
We sincerely hope that after your time in the GDB major, you will express similar sentiments as our previous students. We encourage you to explore, learn, and create change during your time in our program, and we look forward to witnessing the ideas and progress you will bring to our major. Thank you for choosing UC Davis, and thank you for choosing Global Disease Biology. We will see you all soon!
All Our Best,
The Global Disease Biology Advising Team